Date
01 Nov 2021 — 30 Nov 2021
Location
Timișoara, S.T.P.T.
---
'Progress. Paradigm Shifts' is conceived as a serial project, with a cumulative and multidisciplinary character, open to several fields of humanities and scientific practice / research. By creatively combining visual arts, architecture, sociology, anthropology, history, electronics, engineering, with new digital tools and technologies, the project aims to highlight those areas of interference that could absorb artistic competencies or visual content.
Beyond the architectural, historical and intangible heritage value, the former Tramway Company workshops [STPT], founded in 1867, become an extremely attractive platform for research and artistic creation, but also an opportunity for tourism and branding of the city.
'PROGRESS. Paradigm Shifts' is also a pilot-project that aims at testing how to use the Tramway Company workshops for cultural events in 2023, as a participatory process in the transition to MultipleXity - Center for Art, Technology and Experiment, the city's main legacy of the European Capital of Culture title.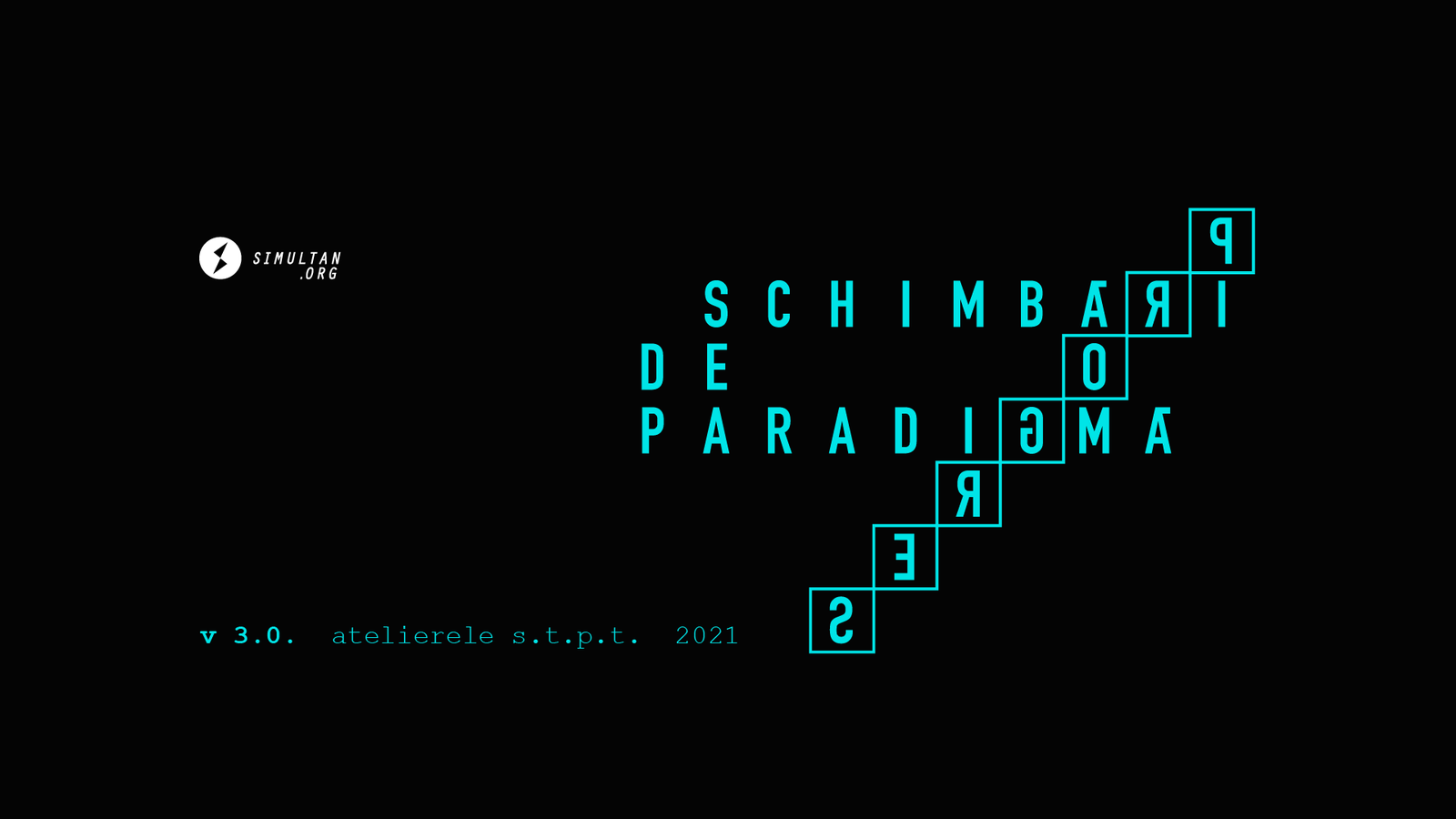 PROGRES 3.0 is based on 3 main components:
Artistic research and archiving - An artistic research that aims to create a digital archive, which can be generated from documents and technical drawings that are in the STPT archives, state archives, objects and testimonies of former and current employees, oral history interviews and a subjective reconstruction of a collective memory, digital scanning of tools, objects and industrial spaces for later use in works of art, immersive installations to restore the historical atmosphere and after the reconversion of the space into Multiplexity - Center for Art, Technology and Experiment.
WORKSHOPS OF ART AND TECHNOLOGY
We live in an increasingly technological and hybrid world, in which the boundary between reality and fiction becomes increasingly imperceptible. The transition to more and more intuitive, simplified, smart, but especially visual communication methods requires the understanding and assimilation of new technologies in artistic design and production.
Through our workshops we aim to introduce young people to the technological flow and digital tools specific to the 3D / AR / VR environment and the possibilities of exploitation for educational, scientific or entertainment purposes.
We use the mirage and spectacularity of new technologies to generate a framework for learning, assimilating and promoting the city's heritage, but also cultivating a proactive attitude towards its conservation.
Invited artists: Ana Kun, Ioana Turcanu & Marius Mornea, Claudiu Cobilanschi, Mihai Dragan
Mentors workshops: Alexandru Nan, Ciprian Isac, Mihai Zgondoiu, Alin Rotariu
Project developed by SIMULTAN.org, part of theprogram Timișoara 2023 - the route Captivating lights.