Date
30 Oct 2021 — 31 Oct 2021
Location
Timisoara,
---
Sonic Narratives - pilot edition
Describing a physical and imaginary path which connects our senses to every aspect of the urban space, Sonic Narratives means to explore and rediscover Timisoara. Starting from the city center and focusing on the Bega-river banks, the path crosses an urban landscape which displays a variety of history and architectural styles, introducing its viewers to a series of sound and visual incursions through artistic interventions and installations.
The urban space becomes a continuum that brings to light everyday experiences that are often ignored, possibilities of imagination, social or informational interaction through the possibilities of different environments.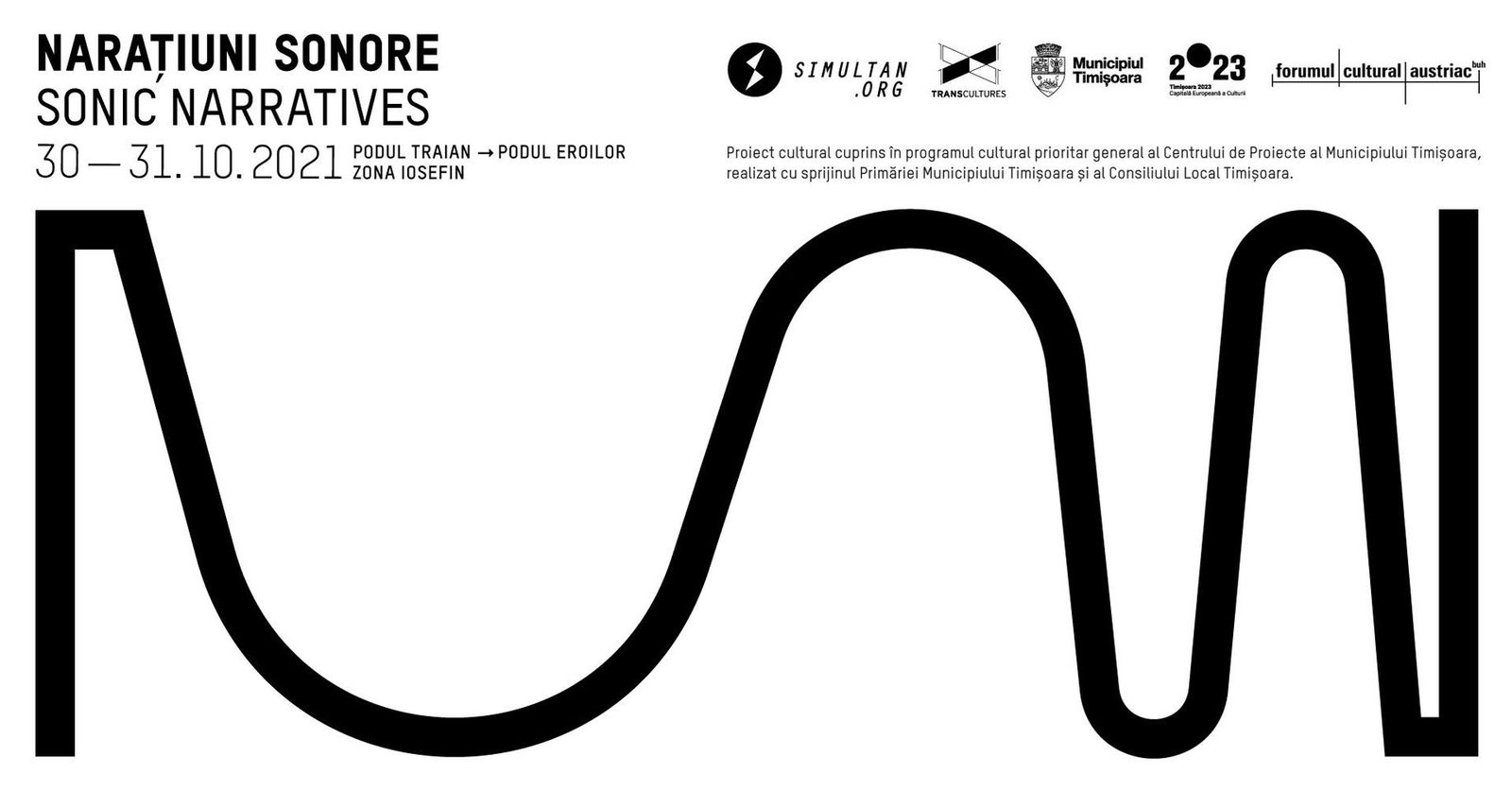 Sonic Narrative is basically an invitation to the pleasure of active listening, drifting and rediscovering urban landscapes revealed through some sort of acoustic poetry. This way, the context of artistic production in Timisoara will enlarge, using the city as a platform for exploration and artistic research.
Artists from all over Europe have been part of this project: Abby Lee Tee (AT) & Andreea Săsăran (RO), Anca Bucur & Sergiu Nisioi (RO), Thibault Drouillon (BE), Paradise Now (BE/FR), Tommy Lawson (FR), Roberto Paci Dalò (IT), Anamaria Pravicencu (RO), Sillyconductor (RO), [email protected] (RO), Time Gates (Ben G. Fodor & Dorothee Frank), Ioana Vreme Moser (RO).